A Global Recruitment Solution
Applied Locally
We provide recruitment solutions with over 130 physical Antal offices in 35+ countries, with an unmatched understanding of local markets and cultures. Whether you're looking for the next step in your career or want to hire talent for your company, we're readily available to assist your recruitment needs on a local or global scale.
Our recruitment solutions cover everything from Permanent to Temporary vacancies to RPO solutions and more, across skill base and industry.
Europe
Eastern Europe
Asia
Africa
Latin America
Antal International
We are the global talent solutions specialists.
Having formed in 1993, Antal has rapidly grown across the globe, penetrating and having a major presence in all key talent markets.
Today, Antal International is one of the leading global recruitment companies in the world, becoming the international recruitment company of choice in many of the 37 countries we operate in. 
Our recruitment solutions cover everything from Permanent to Temporary vacancies to RPO solutions and more, across skill base and industry.
About Antal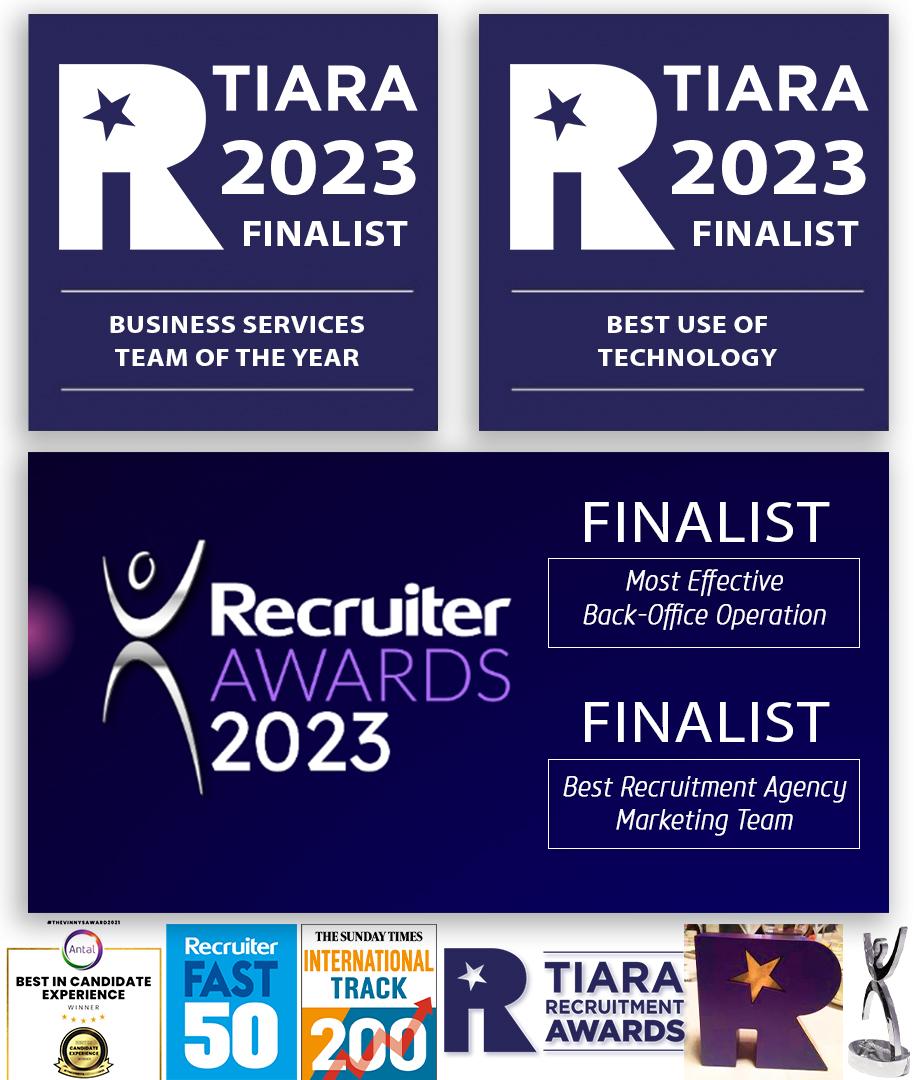 The Trusted Recruitment Experts
I'm thrilled with Vassil Pavlov's recruitment services at Antal International. Partnering with him was exceptional. Vassil displayed professionalism, industry expertise, and a commitment to our unique hiring needs. His meticulous pre-screening saved us time and resources. Vassil's transparency and insights into the job market were invaluable. Working with Vassil and Antal International led to successful placements, contributing to our success. I wholeheartedly recommend Vassil and Antal for recr...
DigiTech
1
We provide Recruitment services for permanent and temporary assignments. Our experience lies within companies in FMCG, Food & Beverage, Chemicals, Production, Logistics and Supply Chain. Within these companies we provide recruitment solutions for a broad spectrum of roles: General Management and Management roles for all departments + the industry specialists (white collar).
Netherlands, Rotterdam - Antal office

I want to thank you for the work and effort you have put in. I have only words of praise for your team. And I appreciate your understanding and patience. I'm speaking from both an administrative and a productive standpoint. Somehow, I realize that I've been fortunate to have followed a colleague's/service provider's recommendation to approach you.
Hiring mgr. ing. A. Gosev

Настоящим письмом организация ROZETКA сообщает, что за время сотрудничества с Antal Uzbekistan данная фирма успела зарекомендовать себя как надежный и профессиональный партнер. Главной отличительной чертой работы Antal Uzbekistan является высокая организованность и оперативность сотрудников организации, готовность быстро реагировать па изменение обстоятельств. Исходя из вышесказанного, компания ROZETКA хотела бы отметить высокий потенциал Antal Uzbekistan, нацеленность на процветание и дальнейше...
ROZETКA, Генеральный директор

Hereby ROZETKA informs that during the period of cooperation with Antal Uzbekistan this company has managed to prove itself as a reliable and professional partner. The main distinctive feature of Antal Uzbekistan is the high level of organisation and efficiency of its employees, their readiness to react quickly to changing circumstances. Based on the above, ROZETKA would like to note the high potential of Antal Uzbekistan, its focus on prosperity and further successful development....
ROZETКA, General Director

We hereby confirm that MICROMINE Central Asia has positive experience of cooperation with Antal lnternational Uzbekistan, in the field of searching for an employee for an open vacancy. During the cooperation representatives of the company showed high professionalism and efficiency in fulfilment of the specified tasks. We are pleased to recommend Antal lnternational Uzbekistan as a trusted partner in recruitment.
MICROMINE Central Asia

Настоящим письмом подтверждаем, что компания Orient Group Management имеет опыт сотрудничества с Antal International Uzbekistan в сфере подбора персонала. Подтверждаем, что услуги Antal International Uzbekistan соответствуют высокопрофессиональному уровню.
Директор, Orient Group Management

We hereby confirm that Orient Group Management Company has experience of cooperation with Antal International Uzbekistan LLC in the field of personnel recruitment. We confirm that the services of Antal International Uzbekistan correspond to a highly professional level.
Director, Orient Group Management

Настоящим письмом подтверждаем, что МАЙКРОМАЙН Центральная Азия имеет опыт сотрудничества с Antal lnternational Uzbekistan, в сфере поиска сотрудника на открытую вакансию. За время сотрудничества представители компании проявили творческий подход, высокий профессионализм и оперативность в выполнении обозначенных задач. Подтверждаем, что услуги Antal lnternational Uzbekistan, соответствуют высокопрофессиональному профилю....
МАЙКРОМАЙН Центральная Азия

Настоящим письмом подтверждаем, что МАЙКРОМАЙН Центральная Азия имеет положительный опыт сотрудничества с Antal lnternational Uzbekistan, в сфере поиска сотрудника на открытую вакансию. За время сотрудничества представители компании проявили высокий профессионализм и оперативность в выполнении обозначенных задач. Рады рекомендовать компанию Antal lnternational Uzbekistan, как надежного партнера в сфере подбора персонала....
Председатель Совета Директоров, Артур Конрад - ATLAS International AG

We hereby confirm that ATLAS International AG has experience of co-operation with Antal International Uzbekistan in the field of personnel recruitment. During the period of cooperation the representatives of the company have shown creativity, high professionalism and efficiency in fulfilment of the specified tasks. We confirm that the services of Antal International Uzbekistan correspond to a highly professional profile.
Chairman of the Board of Directors, Arthur Conrad - ATLAS International AG

I would like to express my gratitude to Vassil Pavlov from Antal International for guiding me seamlessly through the recruitment process. I deeply appreciate his kind, positive, and supportive demeanor, which made me feel exceptionally comfortable throughout the entire journey.  I am truly impressed by his dedication to comprehend my skills, experience, and preferences, culminating in a perfect alignment with a job opportunity that matches my career aspirations. I wholeheartedly recommend his se...
Venelina
Business Analyst
Thank you for all your efforts too and for assisting us in finding us two Accounts Executives so quickly. Both are great candidates and I am sure they are going to fit right in here.
Director, Corporate Insurance Broker

It is extremely rare to find a recruiter who is informative and concerned about your goals and aspiration. I am extremely fortunate that my path crossed with Chantel's. She actively engaged with me throughout the entire process. I have never in all my 20+ years in the corporate field come across someone more compassionate and caring of her clients. This service does not stop after a placement, she goes above and beyond to constantly check in and see how you fit into your new role. 
Thelo Mahomed, Specialist: Claims, Centriq

Penny has been a massive assist to me since I joined RIBA as Head of PMO in recruiting excellent team members to fill challenging and diverse roles in Project and Programme delivery. She is dedicated and professional and very easy to work with, our association has enabled me to focus on Programme and Project outcomes as the staffing element was adeptly supported by Penny. Requirements were captured succinctly and all potential candidates reflected the specification I had given the outcomes have...
Peter Frayne
Head of RIBA PMO
Two months ago, I dreamed of moving to Munich and finding a job. Pamela helped me with the job search, understood my needs and found the perfect position for me. She guided me through the process with passion and professionalism, keeping me informed every step of the way. Pamela's friendly approach and genuine interest in me as an applicant set her apart.
Candidate
Sales Assistant
They understood my character, my work style and my needs. By active listening, they found me a perfect match for the company culture and team I was looking for. Kind approach, passion and professionalism are unique in this business world. I appreciate the open communication and genuine care of me as a candidate. Since the beginning of our partnership, you were making sure I am informed of every step of the process. Vielen dank.  
Candidate

I was pleasantly surprised at the immediate response and ability to start work immediately in light of the tight schedule. The level of the candidates supplied, all who met our requirements, was a positive. When seeking a candidate for a high caliber position (chief accountant) a large database like yours is very useful. Everything was handled in a professional manner and special thanks should go to our consultant.
Business Controller, CIS

El trabajar con Antal nos ha añadido un plus de profesionalidad en nuestros procesos de selección de personal, y nos ha hecho obtener una optimización del tiempo, clave cuando hay momentos punta de cargas de trabajo. Todo el equipo de Antal ha actuado con gran proactividad, destacando Paola como consultora encargada de la coordinación de todo el proceso para nuestra empresa.
Francesc Enrich
Head of Sales and Site Manager, Spain & Portugal
Violeta nos ha ayudado en la búsqueda de dos candidatos para el departamento contable de la empresa. Ha sido muy proactiva en todo el proceso, haciendo seguimiento de los candidatos y motivándolos para el cambio. Necesitábamos con urgencia cubrir esta posición y gracias a ella lo hemos conseguido. Nunca antes habíamos trabajado con Violeta y sin duda lo volveremos hacer cuando surja la necesidad.
Beatriz Garcia Cano
Lawyers and Accountants S.L.U.
The cooperation with Antal Kazakhstan was a pleasant and positive experience. In the first stage of the candidate selection process, the professionalism made for a far more efficient recruitment process.Constant contact and regular feedback between Antal Kazakhstan, candidates and us helped us to find real professionals for our business within our planned budget.
Director
Amdocs Kazakhstan
A few months ago, Coscollola Engineering started working with Antal. The response we receive is fast and professional, thanks to Ana Isabel, who made difficult things simple.
Josep F. Sanchez Terrones
General Manager Coscollola
Desde nuestros inicios con ANTAL como partner de selección, siempre nos han ofrecido un servicio muy profesional y cercano a las necesidades concretas de nuestro negocio. Me gustaría destacar de sus servicios la comunicación fluida como cliente, el gran abanico de perfiles de diferentes ámbitos que gestionan en sus bases y la capacidad de respuesta ante situaciones de mayor presión en tiempos.
Sergio Ortiz Pérez
People & Talent Manager
Desde el principio la comunicación fue muy fluida, y entendieron desde el principio cuáles eran nuestras necesidades. Tras unos 6 meses de colaboración puedo decir que la colaboración ha sido muy fructífera, ya que la externalización de los procesos de búsqueda, cribado y selección nos ha permitido ahorrar mucho tiempo, permitiéndonos dedicar nuestras energías a otras tareas.
Roberto
Consulta Despertares
Deidre Straiton, with her excellent interpersonal skills and empathy for candidates, made me believe again that there was a place for me in the market. You interviewed me for the first time in 3 years, I failed all of them and yet you didn't stop until we found a top organisation to place me. You should be the example of recruitment and I would recommend you for years to come. Antal International is very lucky to have you on board. I wish you much success and that you can reach others with your...
Candidate
Entrepreneur | SaaS | IOT | UX | CX | Business Development | Sales & Marketing |Digital.
His profile and professionalism speaks for itself as I gladly second all the existing recommendations. We were able to successfully close the proceedings and everything fell into place both at personal and professional level very swiftly due to his headhunting process.
Sohaib Chaudhry
Group Head of Innovation for Treet Corp
I connected with Nausherwan whilst on the lookout for the next challenge in my career in a new city. He not only connected me to an organisation and role that seemed like the right fit, but went above and beyond my expectations of what working with headhunters ought to be like. 
Ifrah Mumtaz
Senior Branding Manager
We have been working closely with Antal Kazahstan and continue our cooperation. We want to emphasize the recruiters' professionalism and focus on the client's requirements. They proved a flexible approach to candidates and an ability to complete tasks efficiently. Based on the positive outcomes of our collaboration, we have chosen Antal Kazakhstan as one of our preferred suppliers. We recommend Antal Kazakhstan as a reliable partner and a company that is doing business according to international...
HR Director
Tetra Pak Kazakhstan
I recently worked with Penny in securing a development contract and am more than impressed with her approach and professionalism. Penny brings great communication, experience, and a supportive attitude to the arena. She makes the whole process easy. Next time I'm looking for a contract, Penny will be the first person that I call
David Johnson
Candidate
Staffing our complex organisation is always a challenge. Pierre demonstrated a very good understanding of our needs. He demonstrated a very high professional approach. I really appreciated his open, structured and professional communication. 
Bernard Bolle
Executive Manager at CIN-NIC
Pierre was for me the right person at the perfect time. He managed my application in the most professional way and was always there to answer my questions. Thank you Pierre
Dominique De Lange
Freelance Cyber Security Consultant
Antal- Gurgaon is very supportive with their candidates in the whole process starting from interview call to offer letter, in particular their prep call policy plays a significant role in the selection of candidates, and it makes the Antal- Gurgaon team unique from others. I really appreciate the Gurgaon team for all their efforts in my selection. They extend their support in the selection of the right company for the candidate as per the profile and are incredibly supportive during the entire s...
Reputed Manufacturing Company
Manager- Taxation
I would like to give sincere thanks to Antal and its team members for taking my CV for the interview process. Right from the beginning they coordinate the interview activity. It was very smooth and perfectly planned process. It was in a time bound manner which is really appreciated, and they carefully guided me through each process so that I can prepare accordingly in the interview. It was a great experience with them.
Reputed Manufacturing Company
Deputy Manager - Costing
Antal International has good experience recruiting senior positions in finance and account's function. They believe in deep research about the organisational requirement to find suitable candidate to fill up position which enables them to contact right candidate for an interview. Explains all details about work profile and position before interview which really helps candidates presenting themselves in the right direction. In addition, this team is friendly, personable, and responsive. It is rea...
Role placed for a Leading Manufacturing company
Candidate Job Title: Head of Finance
I really appreciated the professionalism with which the entire recruitment was handled by Antal team. Right from reaching me out by scrutinising my profile as an appropriate fit for their client, coordinating and assisting in conveying correct expectations on both sides, assisting in placing my concerns appropriately and thereafter been in continuous reach throughout the transition period and taking regular feedbacks post joining to ensure expectations are met. Kudos to the team for their effort...
Client is a Listed Manufacturing company
Technical lead – Accounting
I can highly recommend working with Pierre-Yves. He is a reliable, competent, experienced and reliable person. Pierre-Yves' wit, intelligence and thoughtful approach to his work makes him a significant contribution to whoever is lucky to work with him. But he's also more than that, he is approachable and truly passionate about his work.
Client

A true leader, with a wide experience in managing people as well as structures and finances with vision and knowledge to develop and implement. Ready to collaborate again with no restrictions!!
Client

I have worked with Pierre-Yves in the past as a candidate and I can really recommend his recruitment style: approachable, reliable, motivated, passionate, transparant and very knowledgeable. He meticulously follows up on every step in the recruitment process. Highly recommended!
Candidate

I am privileged to write this recommendation about Naush Akram a highly competent, thorough and articulate professional. I got to know Naush in recent months in the role of senior HR Advisor but more so he became a coach and confidant as I endeavoured to look for my next exec level position as a Chief Operating Officer and was approached by Naush and his organization Antal International. I would rate Naush among the "best of the best" amongst the high-end HR consultants in the field of execut...
Mehdi Hasnain
COO, Loads Ltd
Vielen Dank! Bisher habe ich noch keinen Recruiter kennen gelernt, der sich so für seine Kunden einsetzt. Bei dem von Ihnen vermittelte Steuerfachangestellte, der direkt von der Hochschule ins Berufsleben wechseln wollte, hatten sich einige Mängel gezeigt, die mit den praktischen Arbeitsabläufen einhergingen. ... da es Ihnen wichtig war, lhren Kunden langfistig gutes Personal zu sichern. Somit können zukünftige Jobsucher und Kanzleien sich in guten Händen wissen!
Mit freundlichen Grüßen
Steuerberater
Great firm! Extremely and amazing recruitment partner! Thanks so much for bringing me good talent to our company! Thanks.
Maria Angeles Bosch Ruano d Burnay
HR Director - Prosegur
I employed a staff member through you and she's been amazing. Since having her on board we've won awards. She's been with us for just over 3 years and I'm truly grateful.
Natalie Gunther

Although our collaboration is still at the beginning, I appreciate the professionalism and dedication to our project. In a job market that was already difficult and under the circumstances created by the current pandemic, Antal managed, due to their expertise and very good knowledge of the specifics of the IT employment market, to already produce results. We are very pleased with our close cooperation until now and we definitely recommend Antal International Network lasi to anyone for their serv...
Adrian Doloca
General Manager - Calcrom
Our collaboration started in 2018 and keeps on running today. We chose to collaborate with Iasi Office as a provider of recruitment services, due to the high quality of services provided and efficiency of recruitment­ selection process. Antal has constantly strived to understand our needs and our organizational culture in order to provide proper candidates actually meeting all our requirements. We recommend them for professionalism, confidentiality, availability and for the quality of services....
Paolo Di Maio
Technical Director - Bitron Electronics Engineering
Liz you are an incredible person! 2020 had been a very challenging year for many of us however I managed to speak with Liz and she really turned things around for me and helped me find a great opportunity which I am great full to her! I would recommend speaking with Liz she is very professional. I can say one thing that Liz will go beyond her way to deliver the extra mile! Thank you so much Liz.
Rakesh Bhalsod
Practice Manager / Luxury Retail Manager
Ma bucur ca am gasit un partener care sa inteleaga din prima ce vreau si sa faca efortul sa rezolve cu adevarat problema ci nu doar sa acopere contractul!
Nicolae Lupu
HR Manager - INTERSPORT, Romania
2020 was quite a year for everyone. I know for me was a hard year oj job hunting, day after day, no after no and even though it was frustrating, I kept going till the day I received a call from Kelly Barter. She helped me to find a job during pandemic times when no one else did, she changed my life within less than two weeks and thanks to her I am now part of an amazing team as a Business Franchise Support. I will always be grateful to Kelly and to my team for their amazing welcoming and trainin...
Paola Garcia Lopez
Business Franchise Support
I was able to secure an exciting new role, thanks to Nausherwan. He didn't just simply connect me to the role but actually made it a very pleasant experience from the get go. He was persistent, transparent, and able to build an engaging relationship. He didn't try to enforce a role but actually listened to what I was looking for and would be a good fit for. He stayed connected throughout the process and actually helped me prepare for the different steps of the hiring process. Highly recommend wo...
Ayesha Agha
Cluster Integrated Supply Chain Controller, Tetra Pak, Pakistan
Nosa understood and took note of my needs to the minutest detail. She was able to screen out the candidates effectively and short-list only those that met my criteria. I could not have been more pleased with my final selected candidate. This candidate has already been fast-tracked through our probation process and is a valuable asset to the Finance team as a whole. I am an extremely pleased customer of ANTAL and will strongly recommend them for Finance-related recruitment across all levels withi...
Group Financial Controller
Prinova Europe Ltd
Jim was always helpful, clear and on time with the information needed to best perform for me as a potential employee, and now I am successfully placed within the company it is confirmed that he is very well regarded for these traits internally as well. Jim has also of course followed up to ensure I am settling in well and we will certainly be using Jim going forward as he finds the right talent at the right time.
George Roberts
Vice President Sales at Servion Global Solutions
Jim was great, took time to get to know me, the type of individual I am and the type of role and company that would be a complimentary fit. He supported and coached me, and the company through the interview process (all 5 stages) and much to my own surprise, I actually enjoyed the process, feeling informed and well prepared for each stage. I'm now 2 weeks into a new job with a new company and loving it! I would recommend Jim to anyone looking for a new job and any companies seeking a profession...
Eva Court
Snr Business Development Manager - IoT Tata Communications
Jim is a very experienced professional recruiter who consistently delivers excellent results to meet tight deadlines. Jim has a wide network of contacts, is customer focused, thorough and hardworking. He has repeatedly pulled out all the stops for me when working on assignments to find well matched candidates for a wide range of roles including niche and very senior ones in addition to more standard roles. Jim is a pleasure to work with and a trusted advisor
Jill Hearst
SVP HR EMEA at Verint
For many years Jim has selected the right candidates for interview and his advice has always been accurate and informative.  
Chris putt
UK Managing Director at Global Cloud Xchange
Jim is an absolute gem & consummate professional to work with. A rare breed of head hunter, who delivers quality roles to match job seeker
Dean Chettra
Sonus
Jim recruited me into my current role and has continued to provide recruitment services to the company. In all my dealings with Jim I have found him to be highly professional, focused on the task in hand and able to source high quality candidates, everything you should expect from a quality recruitment professional but not always the case.
Andy Scopes
SVP Services and Support EMEA at Verint
Nobody came close to the professionalism, the integrity, the commitment that Jim showed. From our first conversation, he showed me that he meant business. He knew his Client well, he knew the position well and he, definitely, knew what to look for in order to add value both to his Client and myself. During the hiring process, he always delivered what he promised, and not even once he failed to follow up. I would highly recommend Jim to anyone who either is seeking for a new job or is looking to ...
Stavros Aivaliotis
MBA
Jim is a fantastic gentleman to work with, He is very skilled and professional whilst talking business and will assist in everyway possible. Many thanks Jim.
Louise Lellow
Executive Assistant at Credit Suisse
Jim is a recruiter who thinks outside the box to provide value to his clients. For example, we did a telephone interview recording to differentiate his candidate against the competition. This in turn saves hiring manager's time in due diligence and speed up hiring process to attract to creme de la creme candidates. His high tech marketing campaign works!
Pauline Gan
Global Key Accounts Director at Informa
Jim is a qualified recruiter who helped me find my actual job. Once Jim contacted me, we kept in touch with each other. He made me feel as a professional asset. In sum, I'm really thankful for all the support and advice that Jim gave me through the selection process. I strongly recommend him as a professional recruiter for technology companies, and recommend Antal to whoever wish to explore or pursue new job opportunities.
Constantino Jesús Gómez
PMP® Project Manager, Client Services at Citrix Systems Spain, SL
I worked with Jim on a couple of prospects & found him always to be professional, well-informed and consistent in his approach. He worked with singular purpose to achieve a joint aim and delivered accordingly. I would certainly recommend Jim and his services to anyone.
Simon Wade
Account Director at Datapoint
Jim has been able to obtain interviews for me at 2 very significant companies. The first at Avaya UK, gained me a position as Head of Global Engagement and Service Delivery and the second gained me the opportunity to seel my skills to a global Telecomms provider. In each case, Jim has been communicative, diligent and good natured in his approach. His range of contacts is extremely well spread and unlike many recruiters, Jim is prepared to take calls and speak directly to his clients....
Bill Holloway
Senior Commercial Director, specialising in Outsourcing & Managed Services
Jim and I worked together for a job opportunity where Jim supported me with all relevant and needed information about the position. Jim was well informed about the position and the company and all questions I had were answered in a high quality. He has a very strong service mentality and a solution driven way of working. I worked with a lot Executive Search Companies and Jim is very well organized and always up to date.
Lars Krug
Director Enterprise Standard Fulfilment bei Vodafone
Sulma is very meticulous in understanding the client's requirements and has been very good in sourcing highly relevant profiles, well within timelines. Her in-depth understanding of the Healthcare Industry and her sense of accountability to her clients is very high which probably gives her the edge over her counterparts.
Tiji Varghese
Manager HR & Marcom at Healthware Pvt. Ltd
I know Sulma for a couple of years, she is very passionate about her work. She is a seasoned HR Professional who has excellent connections in the Health care industry. She is an empathetic recruiter who understands candidates' requirements & gives her best to place them in a good organization.
Srikanth Katturwar
National Sales Head at Neuberg Center for Genomic Medicine.
Identifying the best candidate for recruiters is the key skill which Sulma has. She has good consistency & very good follow up. Truly a passionate professional which I have interacted with recently.
Nilesh Sarode
Area Sales Manager at Translumina Therapeutics
They took the whole ownership of the recruitment process and made it look very smooth and hassle free. The transition from my previous organisation to the new one was good and they guided me throughout to help me look at the benefits from career growth perspective. I would like to extend my thanks to Mahalakshmi and her Team-Antal, to help me get a dream job and I wish them good luck for future. They are like a mentor when they approach you for Job Opportunity and you can be assured of the best ...
Hitesh Nair (AVP, Performance Engineering)
AQM Technologies
Extremely detail oriented & meticulous. Have had the pleasure of interacting with Mahalakshmi and her team on multiple occasions & have been impressed by their sharp business accumen & an eye for identifying talent at leadership levels. Their pragmatism & ability to think from a business point of view is their best quality.
Kulpam Peshin (Head, Business Development)
Lenskart.com
I had the wonderful opportunity to work with Ram when we partnered with Antal in 2019. We recruited some top talent in 2019 thanks to Ram's initiatives and helped us grow from a 10 member team to a full-blown Presales and Implementation team. We'll always be thankful to Ram and Antal International for helping us get our hands on top talent in the market.
VP - Head Implementation of a top-tier SaaS provider of Subscription & Billing software

Der Prozess war geprägt von einem sehr freundlichen Kontakt, netten und informativen Gesprächen und einer herzlichen Art. Ich habe mich insgesamt sehr gut betreut gefühlt.
Candidate

Herr Olaf Grewe war von Beginn an eine sehr grosse Hilfe und Unterstützung für mich! Er hat mir sehr kompetent und hilfreich zur Seite gestanden. Durch seine wertvollen Tipps war er mir im Bewerbungsprozess bei Rituals eine sehr grosse Hilfe. Ich bin sehr dankbar dafür und möchte besonders hervorzuheben das er im stetigen Kontakt mit mir stand und immer ein offenes Ohr hatte. Danke dafür!
Candidate

Herr Grewe versteht es in aussergewöhnlich angenehmer und zielführender Weise den Individuellen Bedarf zu erfragen und zu erfassen, um auf dieser Grundlage optimale Lösungen anzubieten. Die berufliche und persönliche Beratung ist darüberhinaus herausragend, auch oder gerade deshalb, weil sie stets aufrichtig und wertvoll ist. Ein Kontakt, auf den ich keinesfalls verzichten möchte.
Client

Verfügt über ein ausgezeichnetes Netzwerk, bleibt am Ball und hält ein ständig auf dem Laufenden bis die Aufgabe erledigt ist.
Client

Ich war sehr zufrieden mit der Betreuung. Herr Grewe sticht positiv hervor unter Personalberatern!
Client

The consultants that I have worked with are always extremely professional and offer a helpful and friendly service. Parkside takes the time to really understand how our company works, our company's needs and how their candidates would fit into the company. I have always liked the way they take the time to come and meet our managers to get a better understanding of the vacancy and the team. I would highly recommend Parkside to anyone as their outstanding reputation has been proven to me on many o...
Alex Hughes
HR Officer - Reliance Integrated Services
Parkside are one of the few organisations that seem to employ consultants who do what they promise. I have always found them helpful, and their willingness to understand not only our industry but also me as a person has helped match some excellent candidates. An enjoyable bunch of people who actually listen to their clients!
Nathan Mallows
Director of Treasury Services - A2 Housing
Parkside Recruitment has worked successfully with Honda for the past six years. The ongoing service we have received is available 24/7, and sets Parkside apart from our other recruiters. Parkside provide 'the extra mile' we seek and will continue to rely upon in the future. It is without hesitation that I recommend Parkside and their recruitment solutions service.
Ian Brayshaw
Facilities Manager - Honda UK
Alles funktionierte so reibungslos wie es nur ging und die kommunikation was 1A und unterstütze mich bis zum Ende.
Client

Herr Grewe ist ein sehr kompetenter Berater, der seine langjährige berufliche Erfahrung einbringt.
Client

Ich bleibe sehr gerne mit Herrn Grewe in kontakt, super nette Kontaktaufnahme sehr angenehme Kommunikation (email/Telefon). Was auch sehr positiv war, dass emails schnell beantwortet wurden .
Client

Nous étions depuis plusieurs mois, à la recherche de notre responsable de marché pour l'Europe, mais sans réel succès. Puis, nous avons eu la chance de croiser le chemin de Hervé Nabet, grâce auquel nous avons parfaitement mené notre mission à son terme et pu trouver le candidat idéal qu'Hervé s'est chargé de recruter pour nous. Ce même candidat qui depuis fin 2019, nous donne entière satisfaction sur tous les plans.
JHB
CEO European Automotive company
Highly professional approach, organisation and communication. Very good understanding of its customer need. In summary : excellent collaboration with Pierre.
Marc Hellebaut
Area Manager IT Infra, DB & Apps Operations at STIB-MIVB
Professionnel, expérimenté, à l'écoute, efficace, ponctuel, grand connaisseur du monde IT, Monsieur Dagneau a toutes les compétences pour placer la personne idéale dans la société adéquate. J'ai eu la chance d'être repéré par lui et cela m'a permis de décrocher l'emploi que je recherchais. Il m'a suivi durant tout le process de recrutement en restant également attentif à mes besoins et en prodiguant de judicieux conseils. Merci Monsieur Dagneau !
Laurent Blavier
Candidate: Manager IT Infrastructure at STIB-MIVB
I know Nizar Lalani since the last 15 years both as a colleague and a recruitment consultant. His strength lies in being a complete professional with excellent academic/professional qualifications and all round experience which encompasses senior level assignments in both Corporate MNC sector as well as International consultancy environment. As the head of a UAE's leading Head Hunting and Recruitment firm, Nizar endeavors to get complete understanding of his clients' needs. He has successfully a...
Sohail Arif
Human Resources Manager
The best thing when working with Nizar is he make sure your ROI is justifiable and worth the investment in the right resources to ensure all is aligned with your objectives and long term strategy.
Cizar Gazaley
Chief Executive Officer
Neetu is a very efficient and professional talent acquirer. She clearly sees the targets and works to achieve them for mutual benefit of potential employer and employee. I had experience interacting with Neetu as a potential employee and she helped me and my potential employer through all the stages of the employment from the first phone interview to the contract signing. Neetu understood interests and requirements of me and my potential employer and she did her best to match these interests. An...
Igor Akhmetov
Head of Customer Support
Penny and her team have been very quick at finding candidates for our CRM project. We implemented very high caliber contractors within 3 days of the initial request. Penny is efficient and understands our needs.
Lee Davey
IT Project Manager ( RCGP )
I have worked with Penny over the past 7 years. She has a very good understanding of our needs and supplied us with excellent candidates. She is very professional in her approach and dealings with us and I have no hesitation recommending Penny and Antal International.
Stephen Ross
CTO at RCP
Penny has been a tremendous help in finding both contractors and permanent employees with a wide range of digital skills, including project managers, business analysts, developers and testers whilst at RCGP. Penny is always happy to offer advice on the workforce market and is particularly knowledgeable in the not for profit sector.
Melanie Reed
Head Of Digital at London Borough of Waltham Forest delivering services online
Penny was great at securing me a contract with RCP- with such a speedy turn around! I contacted Penny later on in the Sunday evening, I had a response within the hour letting me know that she will call me first thing in the morning. Penny stuck to her word, the call came first thing Monday and I had updates, an interview and landed the role all within a few days. Penny kept me up to date every step of the way. I highly recommend Penny and hope to stay connected for a while yet.  ...
Emma With
Project Team Manager (Primary Care) at NHS
I found Penny and her team to be extremely helpful and her knowledge and experience within the industry is vast. It has been an absolute joy working with her and I highly recommend her services to anyone looking for recuitement services operating to a high standard.
Mishul Prasad
ICT & Digital Programme / Project Professional - Cybersecurity
Penny is great at recruitment and positioning people in the right role for the right company. My experience with her has been one of the best (if not the best!) recruitment process I've encountered. She is very good at selecting the right candidates and matching them to specific roles that will benefit both company and candidate. She is very thorough and creates a great rapport with all clients. She is very much personally involved in all the process from interview and hiring. Personally I think...
Martin Heineberg
CPD Digital Experience Manager at Royal College of General Practitioners
Penny is extremely professional and gets the job done, whilst also being very personable. She has worked with us to place a number of excellent candidates, even when we've had very tight timescales due to needing a resource needed asap. If any issues do arise they are dealt with promptly and with the least amount of work form the clients side. In short, I couldn't recommend Penny highly enough  
Richard Yeates
Experienced Project Manager
Penny is the best recruiter I've ever worked with so far. She's best at what she does, Talented and a great team worker. She got me my present role as a contractor , with the best rate in the market as well. And I can't forget to mention that spoilt all of her contractors with free lunch every 3months! Thanks Penny
Luke Owoyale
Contractor Webmaster | Tech Producer | Analyst at Knight Dragon Ltd
Penny found my CV on an external website and was quick to contact me and very good at making time for me from the get-go and right throughout the recruitment process. Previous to speaking to Penny I had found the market rather difficult for my experience levels but she was quick to line me up with an employer who I now have a job with. I'm a month in and every word that Penny said in advance about the great culture, dynamics, work opportunities etc at the company have been proved true. Penny eve...
Sam Blanch
Senior Consultant at Clarasys
Penny recently assisted me in locating a new contract opportunity and I can honestly say Penny is the most dedicated and personable recruitment professional I have ever encountered. From the moment Penny received my application she was impeccable in terms of communication and follow up and also assisting with interview preparation. I would not hesitate to recommend Penny to candidates or anyone hiring within the IT arena. I am sure Penny would always deliver with the benefit of making the proces...
Gareth Jones
Project Management and Business Analysis. Co-Founder @ TG10 Consulting
Sulma working as specialist recruiters in medical device, Sulma has some special capabilities. She is reviewing resumes to identify qualifies employment candidates, conducting all interviews very beautifully with clear communication. Sulma is bright, articulate and hardworking. she has a positive attitude. I highly recommend for Sulma for any Job/work she is considering in Human Resource.
Varun Upadhyay
Business Development Manager
Antal team help me understand the role and stood by me at every phase of the interview. Quick feedback and constant communication was something I experienced during the whole process and even after my placement we are still in touch for career related consultations.  
Manish Khattar
Sr. Manager - Corporate Strategy
A tough role to crack, multiple international round of interviews took place and all went smooth due to Antal team coordination. Role explanation and salary negotiations Shubham and team took care of each and everything. Thanks for the all the support.  
Gaurav Aggrawal
Director - HRBP
We gave our opening for a Search Marketing Head to 2 other recruitment agencies but the services provided by Abhay and his team at Antal are top notch. They are the only ones who took the time to understand our specific requirements and reasons for initial candidate rejections. Their high involvement allowed us to identify and recruit a strong candidate who is now proving to be an asset for our organisation. I would highly recommend Antal for recruitment in the digital marketing industry. ...
Sarvesh Bagla
CEO Techmagnate
Naush is a very experienced and helpful headhunter. It was a pleasure to work with Naush who helped me to find a job that suits my both my skills and personality. He took his time to explain all steps of recruitment process and gave me very useful tips. I would recommend Naush to both clients and job seeker as he is a person with really professional approach.  
Kinga Izdebska
Application Analyst, FIS, Poland
Naush is the best recruiter I have been working with so far. I have never been so well prepared for the interviews with potential employer. Thanks to his preparation I felt confident, comfortable and what's most important I got the job - that is the best recommendation.  Great professional and person to work with.  
Sylwester Rutkowski
Senior System Support Analyst, FIS, Poland
All you need is a conversation with Naush and your day will be filled with inspiration and motivation! From the time we were acquainted in my search for a consulting role in the UK, Naush has never failed to bring out the best in me. He is consistent in providing the best support and is always driven to give his best regardless of the situation.  I was blessed by his presence and if he chooses to help you in anyway, consider yourself blessed too.  
Zen Lee
KPMG Manager, Netherlands
I have known and worked professionally with David Crossley for more than 10 years…. I was immediately impressed by his professionalism and approach towards me as a client. David has a unique, and extensive understanding of the employment market within the MedTech sector within Europe, more broadly the EMEA Region and beyond…. David demonstrates a strong capacity to really understand a clients recruitment and hiring needs….develops excellent briefs when searching for suitable candidates. This rep...
Roland Back
Director of Regulatory Affairs, EMEA Abbott
David's ability to create a friendly and collaborative environment while providing a high-value service to his clients is uncommon; insight-based acumen is directed towards, and processed through, scientifically advanced criteria he masters with ease and full-range competence.
Sabino LOIODICE
VP Marketing EMEA Fziomed Inc
 Liz is an absolute pleasure to work with! Liz takes time to really listen and understand what is needed and ensures that no time is wasted in finding the perfect candidate. I highly recommend Liz and Antal for your recruitment needs! 
Kirsty Gannon
Brand Sales Manager-Safilo
When assisting with our recruitment needs, Liz not only finds great candidates but also ensures the service is outstanding from the outset. She does this by ensuring that she not only knows the Company and / or the brands but also by getting to know the recruiting manager. Liz provides detailed information about every candidate put forward and provides clear communication at all stages. Liz is extremely reliable and trustworthy with expert knowledge of her field.
Amy Cretton
Strategic HR Partner - Moore Kingston Smith
Liz was delightful to work with. Not only was she results oriented, but personable at the same time. I would thoroughly recommend working with her again. Changing jobs is a difficult time for all, but Liz was a fantastic support throughout.
Clare Andrew
EMEA Consumer Growth Platform Director - McCormick & Company
Vicki takes time to get to understand you as a person and appreciate the skills you have. She takes a keen interest in understanding your career aspirations and aligning the positions she recommends to you with that. I love that she is compassionate and very kind as well. I remember her being on a business trip in Morocco and taking the time to discuss an opportunity with me. 
Candidate

Vicki can be relied on for expert advice as well as service with a smile. She prides herself on getting to know the industries that she operates in and is therefore in a position to truly partner with business. I can speak to her knowledge of the insurance industry specifically where she was able to guide us as well as provide suitable candidates. Thank you for the excellent service.
Client

Working with Vicki is always very interesting and educational experience. She is very engaged in what she does. Vicki is very proactive person with insight business knowledge. She shares valuable information making global business much more efficient. I can recommend Vicki to every client.
Client

The best of the best. If you need something you ask Vicki. She will always take it one step further to build a relationship with her clients. Service and delivery are important to her and always a positive outlook. I can most definitely recommend Vicki.
Client

Peter did a great job in placing a number of excellent sales candidates at Sharpcloud this year.  We appreciated Peter's experience and thoughtful approach to finding new sales executives to help SharpClud meet our objectives.
Matthew Lister
CFO, SharpCloud, London UK 2020
Peter worked diiligently with us to recruit with us a first class senior sales executive based in Asia this year.  His enery, integrity, relationship skills and ability to identify and propose best-in-class candidates in such a specialised indutry was highly appreciated by the management team.
Philippe LePage
HR Director Akselos, Lausanne Switzerland, 2020
We are really happy with the recruitment Peter has helped us with at B4Restore. He clearly understands the backup-as-a-service industry well and has provided us with excellengt recruits in product marketing, service delivery management and senior operations management.
Henrik Lauresen
CFO, B4Restore, Aarhus, Denmark 2019
We have worked with Mr. Vinu Nair and his team for a couple of Presales roles apart from a key Sales role for our UK business. We would like to acknowledge that we were impressed with Vinu & his team's professional and meticulous approach in recruiting the best talent for us.   They put in sincere efforts to understand our business and its needs this making this search a personalized one, they provided us with the best candidates who met our needs and expectations.   Vinu and his team have excel...
KPO
Organisation based in India
We have been working with Vinu and his team for a while now. Throughout that time we found them to be one of the most professional and efficient recruitment firms we have ever dealt with.    Vinu has closed various key positions for us like Global Delivery Manager, Project Manager, Area Director (Europe) etc. Every assignment that we worked on, Vinu & his team ensured that we only received profiles of high caliber candidates who understood our business and our needs, this made our entire recruit...
IT Engineering Service Company

Thank you for the ongoing support that is provided by Vinitha and Vinu. 2020 has been hard but your team continued to deliver to the best of its abilities. The team was quick to adapt and understand client requirements and ensured feedback was shared quickly. Antal team has helped place candidates across technologies ranging from SAP, finance systems, data engineering to generalist roles.  Keep up the good work and wishing the very best to entire Antal team.
GIC
Large FMCG Major
Antal recruitment team has spent considerable time and effort with our team to understand about our company, business and culture. This helped them to communicate better with the potential candidates and shortlist the right ones after their due evaluation. This rigorous process has helped us in onboarding right people for our engineering positions.
Nagesh Kulukuru
Country Head, India
Salvatore is a pleasure to work with. The ultimate commercial businessman and top of his game in the Hospitality industry. Salvatore has the ability to combine charm with business savvy to influence and achieve. If you are in the Hospitality industry and looking to hire I would strongly recommend you give Salvatore Fernandez a call.
Liz Kilford
Director
The approach to screening candidates is amazing in 25 years I have never seen an approach like this, resulting in an amazing candidate.
Confidential
CEO
It is not that you have re-invented the wheel, but your way of operating and thinking, combined with your overall systematic approach and most interesting personality, are indeed made up by a variety of exemplary principles and traits which regretfully are nowadays only exemplified by a very rare few.
International Luxury Hotel Group
Head of Operations
Thank you, Daniel, for your professional approach and assistance in finding our chefs.
Confidential

Antal associates command good knowledge of the sector and industry. Antal's outreach to the competitor landscape is appreciable as this helps us as a client for faster hiring process. Having partnership with Antal and Mr. Nagesh Joshi has significantly improved our quality of hire on several key positions. We highly recommend Antal for their network and understanding of our needs and core business.
Vivek Gagpalliwar
Associate VP, Human Resource. JCB India Ltd.
Antal associates command good knowledge of the sector and industry. Antal's outreach to the competitor landscape is appreciable as this helps us as a client for faster hiring process. Having partnership with Antal and Mr. Nagesh Joshi has significantly improved our quality of hire on several key positions. We highly recommend Antal for their network and understanding of our needs and core business.
Pooja Bansal
Associate VP, Human Resource. JCB India Ltd.
We have been working with M/s Antal International Network, Pune and find them to be an efficient partner to help fill our critical talent needs. Antal team is friendly, approachable and understanding, they demonstrates professionalism and passion in their work
Sachin Landge
Human Resource Manager , Houghton
We have been engaged with Antal International Network for our managerial positions and other business critical senior level requirement.  Based on the requirement shared with Antal, they did a comprehensive research on our business needs. This resulted in us interviewing the right kind of candidates who were well briefed by the Antal team before the interview. Antal's professionalism, swiftness and flexibility are commendable. We would confidently recommend Antal International to any company loo...
Ganesh Dave
Human Resource, Gromax Agri Equipment Ltd
Hella is associated with Antal to fulfill the critical profiles in the Aftermarket Division of Hella India lighting, PAN India. Specially, Nagesh helped us in accelerating professionally to reach the prospective candidates. The intensive market knowledge and wide industry network is value added to their services. We have a wonderful experience with Antal as our partner
Monika Gupta
Human Resource , Hella India Lighting Ltd
I have been working with Antal International for the past 2 years. I find the firm professional, diligent and productive with a very good understanding of the market as well as the time urgency needed in recruiting successfully. The service, the prompt attention, the consistent follow up and the quality of candidates we got from them speaks well of their recruiting and screening process. I have enjoyed working with Antal and recommend them.
Kanuja
Head HR, ITW Gobal Automotive
We have utilized the services of Antal International, Pune and they have been able to assist us in providing talent for our open positions.  We found working of Antal quite professional. We have no reservation to recommend Antal to other manufacturing setups.
Sudhir Gurtoo
Managing Director, Leadec (Previously Voith)
In my experience, Antal possesses deep knowledge of the automotive sector and works with a wide network of well qualified individuals. I will highly recommend Antal International Network.
Kamal Wadhwa
Managing Director, Dell'orto India
I would like to place on record my sincere thanks to you and your team for assisting me in the recruitment process with Martin USA. To begin with your initial profiling process of identifying "Best Fit " candidates in view of organization challenges, expectations and culture is methodical. During the process your guidance on Employer expectations, Interview process and cultural practices were very helpful. I particularly found your neutral approach very impressive.
Bill Shukla
Managing Director, Martin Engineering
We partnered with Antal International for key positions such as Director HR, Dy Dir HR, Plant Head, Plant HR Head and multiple Engineering role. Antal team has been supporting Faurecia for past 8 years. Their specialization within the niche makes has made the search very systematic, thorough and the results are tremendous. They have helped us hire some of the best talents available in the market for all crucial positions.
Client

Antal's team of specialist consultants have set a very high benchmark for themselves in the executive search space and what sets Antal International apart from the rest is their hiring processes, industry knowledge, niche specialization, professionalism, ability to plan, manage & execute international search projects as well. Antal could be banked upon for any business critical mandates including confidential assignments.
Client

We would happily recommend Antal International to anyone who is planning to build their team with the best talent available.
Client

Antal International Network makes the entire recruitment process painless and ensures that our daily busy schedule is not interrupted. They bring us the best talent available in the market. We would definitely recommend Antal International to all.
Client

It is always a pleasure working with Antal International. Anil & his team are always quick to understand our business model, the way we work, our needs and the kind of people we are looking for. They have always exceled at the job and have successfully closed several key positions for us including MD, CFO, CEO, Head – Sales etc. Their specialization within the niche makes has made the search very systematic, thorough and the results are tremendous. They have helped us hire some of the best talen...
Client

Antal Kazakhstan consultants understood our requirements and consistently presented us with the right candidates. Psychological compatibility is very important to us. We call for people who are not only strong professionals but also people that fit our corporate culture. Antal Kazakhstan consultants helped us to find new employees whilst keeping a positive team spirit in our company.
Director
Amdocs Kazakhstan
Я был приятно удивлен оперативностью реагирования и возможностью немедленно приступить к работе с учетом сжатых сроков на поиск сотрудника. Положительным моментом является уровень предоставленных кандидатов, все они соответствовали нашим требованиям. При поиске кандидата на высокую должность (главного бухгалтера) такая большая база данных, как у Antal очень полезна. Все было сделано на  профессиональном уровне, за что отдельное спасибо нашему консультанту....
Бизнес-контролер, СНГ

The Representative Office AD "HUVEPHARMA" (Bulgaria) in Moscow has collaborated with Antal Russia Team regarding staffing solutions since 2012 . As a service provider Antal Russia has shown professional approach and delivered high quality service. Consultants we have worked with clearly understand our goals, and present candidates who satisfy our requirements. We hope that our successful cooperation will continue and recommend Antal Russia as a reliable business partner.
The Head of Representative
HUVEPHARMA
During the time we have been successfully collaborating with Antal the responsible team of consultants have selected some key candidates for different vacancies in our company. Working with Antal, I am always sure that the delivery will be impeccable; Antal Russia is committed to us as a client and able to meet tight deadlines getting the sufficient number of professional candidates for us to make the right choice. I thank you for managing our recruitment projects and hope that in future we will...
Regional President DSM
Russia/CIS
I started working with Antal Russia a long time ago; they have since found me suitable vacancies for twice. They have a professional approach, great candidate care, are quick to respond and manage the recruitment process from start to acceptance and beyond. They were particularly strong at managing the trickier situations such as urgent visa requests. I liked communicating with them. I am really grateful to Antal Russia.
Sales and Marketing Director

I am very satisfied with Antal Russia. I felt supported and always got quick responses, comments, advice and feedback from my consultant. They were not only interested in the result, but did more then I really expected: supporting me at every step and were genuinely interested in my successes during my first few days in my new job, which I appreciated. My decision to move to another city and another country was taken thanks to the support of my consultant. Antal Russia is very professional and h...
Brand Director

In 2014 when I opened the Italian branch of an important Austrian multinational, the greatest difficulty was finding qualified personnel for company key roles. The recruitment of personnel is an activity that leaves no room for a "do-it-yourself" approach. Antal International, has been a strategic partner for me. The professionals who work in Antal International were able to identify with my business and consequently convey the right message to the candidates. Furthermore, the attention that Ant...
Alberto Moretti
A.D. Trotec Laser Srl
Professionalism, competence, sartorial approach: a true Business Partner.
Stefania Berti
People & Organization Manager Gefran
Why does Antal International support me for more than 10 years?  Because it has the advantage of being a large group but without losing what many would describe as being "tailor made", which in the end of the day is simply a "human" approach. In a world which is full of improvisors, it is clear to see the quality and the difference due to competence, professionalism and the time to manage a recruitment process.  The way in which they communication, both with us as a company and with the candidat...
Simone Patteri
Head of HR Italy - VF Corporation
I found professionalism, punctuality and openness with the Manager of the Sales and Marketing Division of Antal International Italy. Working with Antal International is an experience where everyone wins, the candidate, who is always at the center, the company and the recruitment company.
Marina Forte
Sperlari
We have been partnering with Antal International Network for the past two years for our Management Associate Programme (MAP) and other business critical sourcing requirements. Based on the brief that was provided, the team at Antal did a comprehensive research on our business needs. This resulted in us interviewing the right kind of candidates who were well briefed by the Antal team before the interview. Antal's professionalism, swiftness and flexibility are laudable. With a distinctive methodol...
Vaishali Ahuja, GM
HR and Administration, BMW Group India
You have been doing a great job in finding leadership talent in tech & product space. The amount of knowledge you guys hold in this domain and the market intelligence is fabulous. The best part about Antal is that you guys never give up no matter how tough the job is. I still remember how you were fighting to close req's for GO-JEK even with such rigorous interview processes.  I would definitely recommend you for taking up bigger challenges and closing key roles for me.  All the best and look f...
Manager TA
Myntra
Twice Roger helped me realise my potential by connecting me with emerging companies to work with. What I truly appreciate is his way of accomplishing things. Right from discussing about the nature of the company where the position is and how it suits you for a possible career move, he just breaks the ice in a very natural manner. Next, is his way of working with a sense of urgency to make sure both the parties, recruiter as well as aspirant accomplish it fast. In a way, he plays the role of a ca...
Lead Software Engineer
Deserve
I've had the distinct pleasure of having been a client of Swaraj's as a professional seeking a new career opportunity. I can say, without hesitation, that he has exceeded my expectations in all the situations that we have worked together. He doesn't view the hiring process as being a sporting event ("winning at all costs"); instead, he knows that looking for a good match should be a "win-win" proposition.His efforts have consistently paid off for me in durable beneficial relationships.Swaraj is ...
Tech Lead
Forbes
Joseph is one of the best Head-Hunters in the industry. I had the opportunity of working with him and saw some of his negotiation skills in action. He has taken Antal to new heights in a short period of time. Works with an excellent team and leaves no stone unturned to close mandates and achieve customer delight. The proverbial WIN-WIN solution is his mantra - client and candidate. Global Best practices are executed to perfection and the training is phenomenal. He is hands on yet hands off when ...
Manoj Pillai
Sales Professional -Business Development
Antal is an excellent support for our tech recruitment needs. Clear communication and strong talent pool are the hallmarks of the service that they provide and it is a pleasure to have a partner like Antal work closely with us. A consultant who understands our company requirements really well, there is very little if anything that I would change or add to the work that Roger does for us.
Kiran Kumar
Head HR Simpl.
You have an excellent bunch of people with good technology knowledge & market knowledge who know how to pitch and close requirements within the TAT. Not only closing the requirements but also taking care of clients' experience is their unique key to sustain in this competitive market. I would love to Thank you guys for working with us and helping us in all our recruitment needs and definitely would like to recommend others to use your commendable services.
Garima Bhardwaj
Human Resource, Sendinblue
I am writing to thank you for the quality of service provided by your consultancy.  We sincerely appreciate Antal's efficient & gracious customer service, the level of detail and accountability Antal has demonstrated on each position, and the way Antal conducts business as a whole. Would like to highlight that deliveries are often received earlier than expected, and you are quick to resolve any issues that arise.  All the best.
Baxter

I appreciate you for your partnership with us in closing some key sales and office positions. On behalf of the organization, I would like to say that your commitment, accountability, adherence to timelines and service orientation delights us to the core and we enjoy working with you and the team at Antal.  Thank you and I am sure you will partner and support us in closing positions in the future as well with the same phenomenal attitude. 
Galderma

I have been consistently impressed by his  professional attitude since the first day we connected.  Recruitment isn't an exact science but Team in Antal have always been helpful and reachable, providing our company with top talent for our different projects. Antal totally understood our needs and is committed to put resources and voices to work every day for customers and clients – serving the needs of individuals, global companies, and everyone in between.  I appreciate their quick response, ef...
Microport

Antal has been an important partner for InnAccel Technologies in building our Commercial team. We greatly appreciate the attention you have paid to understanding what our exact requirements are and the enthusiasm with which you have taken on the challenge of filling multiple roles in a startup. From screening candidates to supporting through the evaluation and recruiting process, the Antal team has been proactive and timely. The level of service we have received throughout has been excellent (si...
Inaccel

Many years ago, I met Irina. The way she interviewed me at that moment created the premises for a future cooperation. So, when the time came, I asked Irina to help me recruit for Alison Hayes an HR Manager and fill up some specialised Procurement Officers. Although time availability and budgets were not helping her that much, she managed to match our high expectations. So, once again, I confirm what Zig Ziglar said: "You don't build a business, you build people, then people build the business....
Alex Danciulescu
Head of Procurement and IT&C Alison Hayes
I rarely recommend recruitment firms (once every ten years!), but I think Antal warrant it in this situation. They were great to work with, kept me on the straight and narrow and made sure we kept the process on track. I delegated all of the interview arrangements and they were also helpful in the final closing negotiations.
Ruxandra Lupsa
Bank Manager ABN Amro Bank
Regarding cooperation with Antal, I have only words of praise. Everything went as they presented me from the beginning and this matters a lot, I appreciated her discretion and professional approach
Constantin Costache
Business Development Manager Rebound Electronics U.K.
I have worked with Antal International, specifically with Mrs Irina Vasile as well as other persons from her Team, in personnel recruitment projects for different positions and different areas of responsibilities. This was done over a long period of time and for three different Companies where I have covered Country Manager responsibilities. I have to say that Antal and Mrs Vasile have been characterized by consistency in the quality of their services as well as professionalism in their performa...
Dario Ronco
Country Manager Berlin-Chemie Menarini Romania
We have successfully finalized the source and selection process for Account Manager positions having as partner Antal Romania Team. Selected candidates, our current employees, have joined our sales teams in a fast pace, learned our business model and they are appreciated by their colleagues. Thank you Antal!
Mihaela Dabija
HR Manager HILTI
Antal is the most professional agency I've collaborated with: professional approach, quick and relevant information.
Ivan Nedeljkovic
Product Line and Business Development Manager Adriatic region Electrolux, Croatia
I have a positive feedback on all my exchanges with the Antal Opera team. The contacts were made with simplicity and respect, the recruitment process and the exchange of information between Mr SOLOME and Mrs RAVOIRE were done quickly. The follow-up for the interviews was also satisfactory. Calls and information were sent out to prepare interviews and target the key points. Moreover, even at the end of the process, a complete follow-up was ensured. All these points converge in the same direction,...
Mr G.D
Automotive powertrain engineer
Antal a toujours su nous amener les candidats qui correspondent à la culture entrepreneuriale qui est importante dans notre entreprise.
Client

I recommend Ludovic and his team. As a long term partner, Ludovic handled the researches of two "ingenieurs d'affaires" and was very reactive, and found good candidates very quickly. I was pleased to work with Ludovic as he understood the business requirements but also HR needs and values. Good job.
Client

I have worked with ludovic during a difficult period. for me. He was able to draw several & concrete possibilities. I highly appreciated his capacity to listen and to provide executive level advices.
Client

Ludovic is a very professional recruiter, easy to work with and to communicate with. He takes care to understand the business needs and to find candidates who are right for our organisation and the job he is working on.
Client

Ludovic successfully handled a few challenging technical searches and managed to get an in-depth knowledge quickly in a relatively new industry. He has proven to be a reliable business partner by showing a high personal commitment and a strong focus on timely completion of the search projects with good candidates. It was a pleasure working with him.
Client

Ludovic has worked on a recruitment mission for me, and through an innovative and higly professionnal aproach, managed to clearly understand our needs and challenges and, on a very short time, found candidates of choice amongst which we have hired one. I'd recommend Ludovic to find specific high level profiles.
Client

J'ai eu l'occasion de rencontrer Alain lors d'un recrutement, j'ai réellement apprécié ses compétences professionnelles de recruteur, sa bienveillance et son Humanité. Son profil est clairement un plus pour les entreprises multi-culturelles, son ouverture d'esprit lui permet de trouver et de sélectionner des profils les plus adaptés du plus conventionnel ou plus atypique qui se relèveront ensuite de réels atouts pour l'Entreprise. Il est agréable de rencontrer des recruteurs qui prennent un vrai...
Céline Dehaut
Fondatrice et dirigeante d'Intelligo Consulting
I have hired Alain after I had aqcuired the company Rheo S.A. from its founders who had the idea to retire after the transfer. My french language skills made me rush to find somebody with ample ability to understand the products (rheological equipment), the market (a highly specialized niche) as well as the culture in our corporation (our group of companies belonged to Thermo Electron Corp. Waltham, Mass.). I found Alain as one who had this ability and who was able to speedstart in this complica...
Roland Schultner
Consultant
I was recently contacted by Pierre for a job opportunity. He had a professional and at the same time personal approach that made me want to listen to his explanation. He then guided me through the whole hiring process, all the wile staying in close contact with the hiring company. As a result I can recommend Pierre as a highly committed and knowledgeable recruiter.
Sophie Verstrynge
Head of IT Services, Mutualités Libres / Onafhankelijke Ziekenfondsen (MLOZ)
Pierre assisted me in the search for a new job. His excellent network has allowed me to find the company that suits my needs. I really appreciated his availability and efficiency. If you are looking for a job in IT, I highly recommend Pierre.
Sébastien Wouters
IT Manager, COBEPA
Pierre has very well understood our specific requirements and was able to find the right profile for a new IT Manager.
Xavier De Walque
CFO, COBEPA
Knowing Pierre for more than twenty years now, it has always been a pleasure to work with him. He is very sensitive to the needs of his clients and has the patience to guide the selected candidates to the right decision - which makes that every specific engagement is unique and 'tailor-made'. I always appreciated his honesty, his wise career development advices and the great feedback he would give on any question I had. A no brainer as far as I'm concerned!
Joel Van Hoolandt
Senior Enterprise DC & CLOUD Architect, NTT Belgium
Pierre was very helpful in finding my current role in a great and international company. He took time to make sure that expectations and skills matched to the opportunity, keeping in touch with updates and handle any issues or question. It was a pleasure to work with Pierre throughout the whole process.
Lorenzo Ravasco
Senior Service Architect, COMPUTACENTER
Monsieur Dagneau est vif et efficace. Sa communication est parfaite. Qui plus est, il est aimable et fiable. Mais avant tout, il est compétent et donc réellement un intervenant de choix.
Laurent Robbens
Senior JAVA developer, BuSI
I worked with Pierre to recruit a new senior business consultant at Dimension Data. I've really appreciated Pierre's approach. In contradiction with some headhunters that believe to understand the function content in 5 mins, Pierre took the time to not only understand the required expectations but also to apprehend the context and the Dimension Data spirit in a 2 hours discussion. This resulted in a real qualitative exercise and an almost direct hit in a very competitive environment. Pierre puts...
Christophe Gaussin
Head of Consulting, NTT Belgium
Our group is developing fast in Europe and we are constantly looking for great talents, combining commercial acumen, market and technical knowledge. During the last 3 years, we have been working successfully with Antal Paris not only for recruitment in France but also in Eastern Europe. Thanks to Antal France, we find the right talents for key positions in this part of Europe. Antal is very supportive, reactive, flexible and we do appreciate some of tools they are using like the "personality tes...
Philippe Ravera
Business Director (SAFIC-ALCAN)
I had the pleasure to work with Jane and its company, who together provide me professional guidance, support and quality information on my professional progress. Over the years I have experienced many exchanges with professional recruiters, but Jane and its company had an outstanding professional handling which I have never experienced before. I have therefore to highly recommend Jane and Antal for their professional and personalized services.
Nuno Lopes
Energy Manager at DRT
Excellent cabinet avec un parfait suivi du candidat. Antal connaît le secteur de la chimie et sait de quoi il parle. C'est agréable de pouvoir échanger au-delà de la partie RH.
Neila Louati
Product Manager France at Brenntag
Join the Antal International Network

Do you want to take advantage of your own expertise, insight and network? The Antal International Network business opportunity provides aspiring entrepreneurs with a platform to develop their own recruitment business under Antal's guidance and support.

Discover More

Begin your Career in International Recruitment

Start a career in recruitment at one of our 130+ offices across the globe, with opportunities to work abroad, participate in globally run office incentives and to gain invaluable experience working for a truly international company. Full training provided.

Discover More