Why Join?

You've hit your career ceiling or you're frustrated in current employment?

You want a step-change rate of success?

You want to start your own business?

You want a C-level income without the headaches?

Self-employment benefits
A 30-year history of the future: Join our International Recruitment Event!
Antal International celebrates 3 decades of recruitment expertise! We are proud to announce that the global conference will take place on the 28th of February in Zanzibar.
Antal will take you on a journey through the last thirty years of recruitment expertise. Throughout the event, recruiters and consultants will highlight the innovations and strategies of the past few years whilst sharing their predictions for the next 30 years.
Joining Antal means having the opportunity to attend the conference and meet the network in the most unexpected destination to discuss strategies, trends and share successes! We consider it essential to have the opportunity to meet face-to-face in unique circumstances to grow together and learn as fast as the sector evolves.
Antal people are the reason has stood the test of time our firm has stood the test of time. 
That's what we'll be celebrating:  More than 130 offices in over 30 countries with  800+ experts.
On the agenda, meeting colleagues, discussing trends and challenges, and learning as much as possible for future strategies. Recruitment experts and consultants from around the world will join together for seminars and training. This is also the ideal opportunity for them to share businesses.
If you are interested in starting your own business and would like to learn more about the franchise opportunity, contact Anisha our Franchise Sales Manager, and join us to meet the network at our international conference in Zanzibar. By attending this event, you will have a unique chance to discover the endless possibilities of owning a franchise in the recruitment industry, but more importantly being part of our international and collaborative network.
You
Industry Expertise
Industry Insight
Established Network
Ambition to succeed
Business acumen
Entrepreneurial spirit
Operating at a mid to senior level and working in a highly professional environment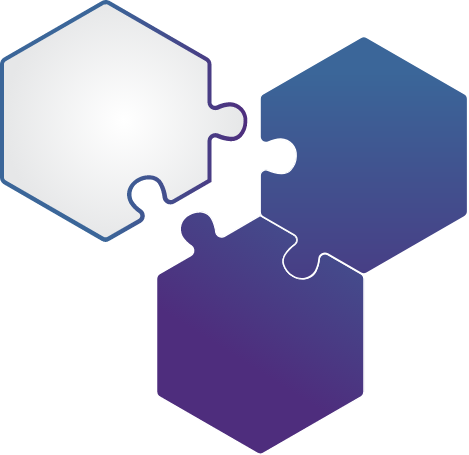 Antal
Global talent solution specialists
Over 29 years of Intellectual property
Established and credible International brand
Extensive International Network allowing cross border business development:

130 + Offices
35 countries
800+ experts

Business support division
Why Join Recruitment?
Change the face of recruitment

We operate as 'Trusted Advisors' for SME's and MNC's finding them 'Top Talent'.

Leading global services industry

Companies are always hiring and demand for talent is critical.

Our offices impact the future direction of companies - SME's to MNC's.

Enjoyment & Self-fulfilment 

Recruitment offers moral comfort as you will be aiding individuals career progression.

Recruitment is not a lonely industry; it is a business which increases your personal network creating new friendships and connections.

Attractive earnings potential

Appealing client fees, for example the income levels that of our recent partners have achieved in their first TWELVE MONTHS are in excess of 120K, making 'Year 2' earnings of greater than 250K their ambition.
Why Choose Antal?
Global leaders in recruitment franchising
Made approaching 100,000 placements in over 72 countries worldwide, supporting our clients in their own international expansion. With offices in key locations globally, our global and local networks, market knowledge and skills, ensure we get the best talent in front of our clients regardless of geographic locations, putting Antal at an advantage compared to traditional recruitment agencies. Globalization of markets increasingly requires international recruitment solutions.
We are the experts
We believe it is our experience, sector expertise and market knowledge coupled to the fact that our people, senior ex-industry professionals, lead our market specialisms, which is a major differentiator in making us unique in the talent consultancy and recruitment arena.
The Antal Framework
We do not restrict your business to a National level, we allow you to work Internationally, providing International recruitment solutions.
You have over 800 Antal recruitment colleagues to work with and share business with. Owners have the opportunity to work together on assignments and to share international capabilities and delivery of talent.
We give you access to our International Client database, which has been built over 29 years. Allowing you to approach clients, where Antal International is already known as a credible brand across SME and MNC's.
Our philosophy
"Sharing information knowledge and experience for the benefit of our clients, candidates and colleagues"


The Franchise Package
Our Support

Use our recruitment system and proven methodology to maximise your success. All you have to do is follow it step by step and work closely with us.

We know that our business is only as good as our people. That is why we have designed a business support division to offer first class support, Learning & Development, guidance and advice. See below the areas of support we provide:
Launch your Antal International Recruitment Franchise in a Few Simple Steps
Step 1

Information gathering and Qualifying stage

Step 2

Determining your niche/ focus area

Step 3

Support with developing your strategy and business plan tailored to your market

Step 4

Franchise Agreement review

Step 5

Agree commercial terms

Step 6

Register or provide us with your company details

Step 7

Sign Franchise Agreement

Step 8

Attend our Antal Learning & Development Course

Step 9

Launch Antal Office
Register your interest today
Register Your Interest
*This Opportunity Requires a Franchise Fee