Our Purpose
Antal International is a global recruitment firm that helps clients find highly skilled candidates, from mid to senior in several disciplines across a spectrum of sectors.
We provide an advanced recruitment consultancy and talent acquisition services worldwide, partnering with companies of all sizes. Our brand, people, technology, and professional business model give us the strength to do so. Thanks to our 130 offices on the ground, we can provide real added value to your recruitment needs, by taking into account your local regulations and market trends! 
Our consultants' specialization includes Information Technology, Accounting & Finance, Operations and Sales & Marketing.
At Antal, we believe that well-hired talent is the ultimate solution to develop your organization's potential! We will present to you outstanding professionals with the right mindsets and skills. Our consultant partner with you to establish your needs and requirements while adding their market knowledge and discipline expertise. Whether you need 1 talent or a team, a partnership with us will ease many challenges such as market knowledge, regulations, salary discussions...
Thirty years ago, we pioneered the idea of professional talent solutions in multiple markets. As of today, the landscape has changed dramatically - our clients' businesses and their challenges have evolved - and so have we! Yet three decades later, Antal is still a value-driven company with a strong commitment to providing its clients with the talent they need to grow their businesses.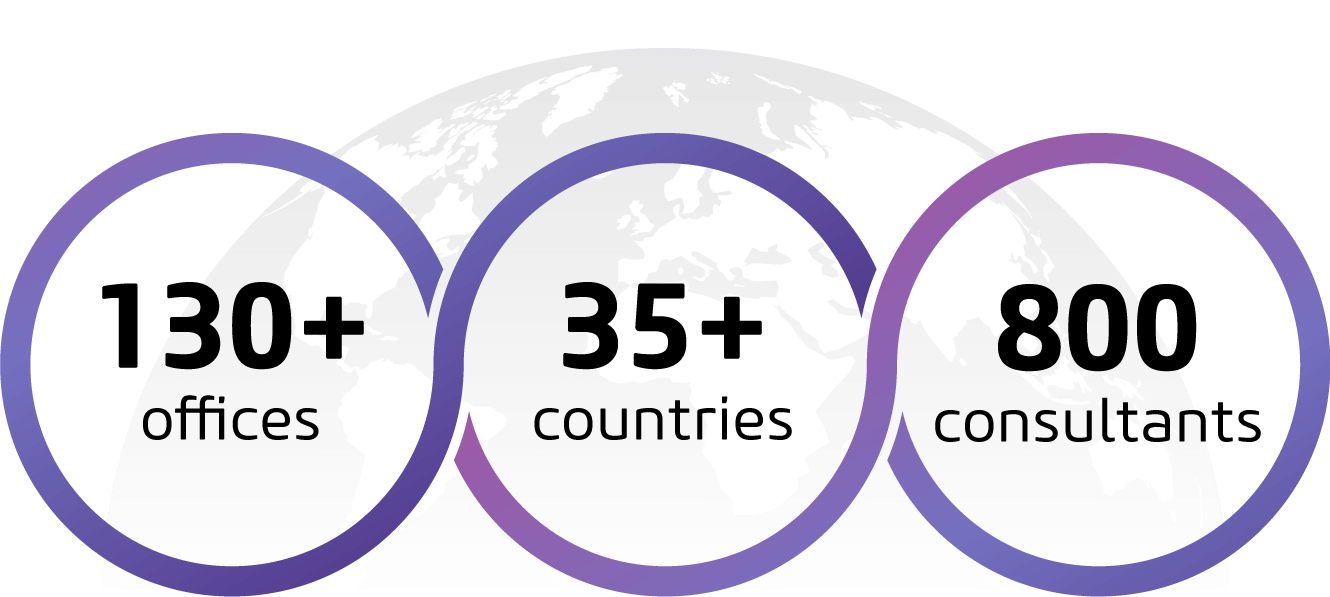 Our Place within the Recruitment Industry
Our story began in 1993 with an office in central London, before expanding globally, establishing a major presence in all talent markets, to become a global recruitment and search specialist.
This year we are celebrating 30 years in business and we couldn't be more proud. To mark this milestone we will take you on a journey trhough the last 30 years of recruitment expertise during our annual conference held on the 28th of February in Zanzibar, Tanzania.
Antal people are the reason our firm has stood the test of time for over 30 years. We have a network of over 800 recruiters and consultants operating under the Antal brand in over 35 countries, successfully placing top talent in over 75 countries around the world. Our people work collaboratively in our global network to provide a tailored solution to your needs. We are committed to creating a culture of lifelong learning to ensure that our consultants do not limit their talents and provide you with the most up-to-date service on market knowledge, regulations and specializations.
We also look at where we can effectively broaden our service offering, with current capabilities including permanent, contract, temporary, RPO, outsourcing and executive search solutions.
Antal TECH Jobs - The Premier IT Job Board
At Antal, we have gone one step further and used our expertise in the IT sector and our knowledge of a rapidly changing, borderless working environment to develop one of the world's first international IT job boards, which aims to connect IT professionals with tech companies around the world.
Antal TECH Jobs is the premier IT job board that has transformed the candidate search process across borders. Talented candidates are now turning to us first to find a job in tech. And what could be more impactful than that? Access an IT-specialized talent pool today to get the best candidates in the information and technology sector on Antal TECH Jobs.
Find out here how we match international IT professionals with global tech companies.
Our People
Our consultants have intensive knowledge of Information Technology, Accounting & Finance, Sales & Marketing and Operations! Our global and local reach combined with our collaborative methodology allows us to work across international borders within the Antal network. We do recruitment differently and this positioning has proved its worth! 
What makes Antal unique in the talent consultancy arena is the industry expertise and the knowledge of local markets. Because Antal recruiters are a combination of ultra-specialized professionals with extensive sector-specific experience, we know what you're looking for and work to attract and eventually retain skilled employees.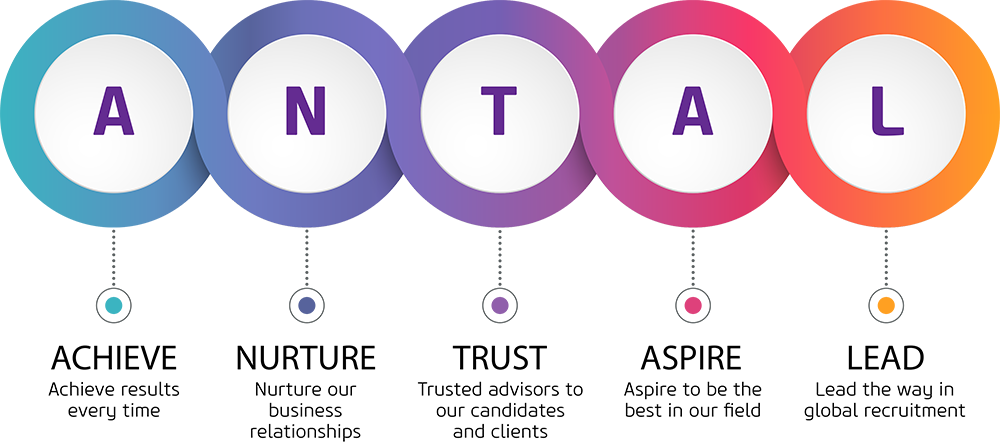 Our Responsibility
Corporate Social Responsibility.
At the core of our business, we bring people together to empower individuals and enrichen lives. We take this beyond recruitment and our employees and partners globally have a huge passion for helping others in and outside of the workplace.
We established the Antal Charitable Foundation in 2008, mostly focuses on helping children's charities across the globe whose aim is to support children and young adults who are disadvantaged, through no fault of their own, by physical disability, parenting issues, natural disasters and political mismanagement.
Antal Founder & Executive Chairman Anthony Goodwin is a major proponent of encouraging Antal's charitable culture, raising thousands by running the Great North Run each year, to support children's charity Barnardo's and in 2021 to support Save the Children.
100% of the donations made through ACF will be passed on to Save the Children, whereas other fundraising platforms tend to keep a small percentage of the donation as a platform cost.
To donate and support, please visit our Donate page where you can make donations via PayPal.
There are countless other examples of contributions across the Antal network, including Antal CIS countries, as Kazakhstan and Uzbekistan supporting projects for charities such as Anton tut ryadom (helping those with autism adapt to society), Starost' v radost (helping to improve the quality of life for the elderly) and helping to hold a "Gans & Tanz" annual charity dinner in aid of various charitable projects.
Our History
One man, a telephone and an office in Putney, UK

1994 Opened Hungary, Poland, Germany, Italy, Turkey and Ukraine offices.

Opened office in Beijing, China.

Launched Antal International Network and sold 1st franchise in 2003

1st franchise sold in India.

65 Offices in 25 countries

Sold Antal CIS to private equity in a landmark deal (until 2017)

Antal acquires Parkside Recruitment (UK)

Antal sold Poland to Work Service Group - a publicity quoted company on the stock exchange

Antal International reacquires Antal CIS in a monumental deal

Antal grows to 130+ offices in over 30 countries worldwide

Ranked 56 in The Sunday Times' International Track 200 (fastest growing international sales)
Continue the journey with Antal